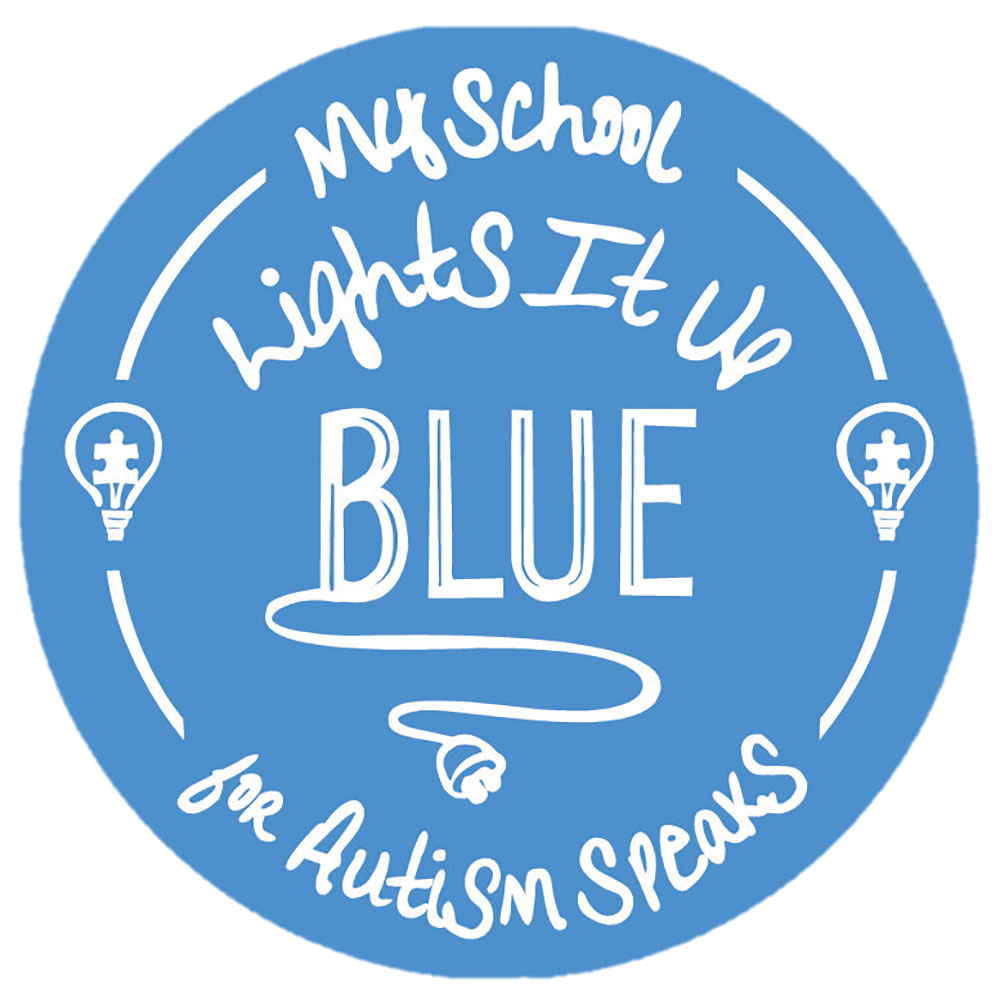 April was National Autism Awareness Month. Eight years ago, the United Nations adopted World Autism Awareness Day on April 2. This day is recognized to shed light on autism as a growing health priority.
Autism Speaks has matured into the world's leading autism science and advocacy organization. They devote funding to research of causes, prevention, treatments and cure for autism; growing autism awareness; and sponsoring the needs of individuals with autism and their families.
In the spring of 2010, Autism Speaks publicized the launch of the inaugural Light It Up Blue Campaign. Thousands of landmarks such as skyscrapers, schools, businesses, and homes across the world fuse together by shining bright blue lights to honor the individuals and families affected by autism.
Light It Up Blue helps spread awareness and understanding of autism. The campaign brings attention to the needs of all people with autism. But more importantly, it celebrates and honors the distinctive talents and skills of families, students, and all other individuals with autism.
Wilkinson County Primary School celebrated both Autism Awareness Month & Exceptional Children Month and this year's theme was "It's Okay to be Different". Staff and students showed their support by coloring blue ribbons and puzzle pieces, wearing blue, participating in trivia contests, and other various activities such as:
April 23 - Movie Monday (Primary school students viewed a movie about autism in their classrooms to understand/accept how their peers may be different from them.)
April 24 – We all shine! (Primary school students/staff wore sunglasses because regardless of our differences, we ALL shine bright!)
April 25 – Hats Off To You Being YOU because it's OK to be different! (Primary school students/staff wore hats.)
April 26 - Triumphant Thursday (Children dressed as what they desire to be in their future because we won't allow anything to hold us back!)
April 27 – Autism Awareness and Exceptional Children Month Breakfast/Workshop (Primary school students/staff will wear Autism shirts or the color blue to "light it up blue for Autism")
It was a fun-filled week of learning for everyone involved. We are grateful to be able to make an impact on the lives of our students' future. Special thanks to Mrs. Valerie Chatman and the entire PEC department on a job well done.
If you'd like to learn more about 'Lighting It Up Blue', please visit https://www.autismspeaks.org/wam/how-to-liub.
If you'd like to provide more information for your child(ren), please take a look at the following books and movies:
My Friend with Autism

A is for Autism, F is for Friend

Inside Autism (Movie)